Board and Committee Members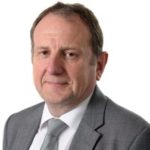 Neil Hadden
Chair - Former Chief Executive of Genesis (Housing Association)
Neil Hadden entered the housing sector in 1978 and spent 27 years at the Housing Corporation, which was the industry regulator prior to the Homes and Communities Agency where he held a number positions, including serving as Deputy Chief Executive. He moved to Aldwyck Housing Association in 2005 and led the group through significant growth in his role as Chief Executive. He became Genesis' Chief Executive in October 2009. Neil left Genesis in April 2018 upon the merger with Notting Hill. Neil is also currently Chair of Golden Lane Housing Association.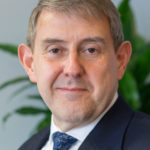 Malcolm Cooper
Board Member - Senior Independent Director and Chair of New Issues Committee
Malcolm is a finance professional with wide experience in infrastructure, property and construction. He spent over fifteen years as Group Treasurer for National Grid plc, running the very extensive funding programme which had debt of around £25bn and annual funding needs of £2bn-£3bn pa. Having retired from National Grid in 2017, he is a non-executive director a Southern Water and CLS Holdings plc where he Chairs the Audit Committee at both organisations. He is Senior Independent Director and Morgan Sindall plc where he Chairs the Audit Committee and the HSE Committee. He is also a member of the Audit Committee of Local Pensions Partnership Ltd.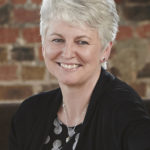 Ann Santry - Awarded CBE for Services to Social Housing
Board Member - Former Chief Executive of Sovereign (Housing Association)
Ann was the CEO of Sovereign Housing until June 2018 and lead the growth of the business from 11k to 56k homes through both merger and development. Prior to Sovereign she was CEO of the Swaythling Housing Society (now part of the Radian Group) and Development Director at the Guinness Trust. She was awarded the CBE in 2012 for services to social housing. Ann is a NED on the Board of the States of Jersey Development Company as well as Chair of the Remuneration Committee. She is also Chair of the Barnwood Trust and was previously Vice Chair of the National Housing Federation.


Rob Young
Board Member - Former Group Chief Executive of Torus (Housing Association)
Rob is a fellow of the CIH with substantial experience of the housing sector working in local authorities, housing associations and a new town. He has been a chief executive for nearly 17 years with Helena Partnerships and latterly Torus, before retiring in December 2018. Rob is currently a non-executive director at the Prima Housing Group and has a range of NED experience both within and outside the sector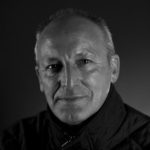 Peter Shorthouse
Board Member- Chair of Credit Committee
Peter joined Paragon Banking Group in September 2010 as Director of Treasury and Structured Finance and has over 30 years of experience within financial services. After completing his MBA at London Business School, he joined SG Warburg in 1986, marketing capital market products to the UK franchise. He subsequently became a Managing Director at UBS where he led its London securitisation group for 16 years. His specialism at Paragon is all aspects of funding and cash management, together with serving on the companies Executive and ALCO committees.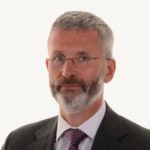 Andrew Kitchingman
Board Member - Chair of audit and risk committee
Andrew Kitchingman is Chairman of Mpac Group Board as of April 2018. He is also a member of the Audit Committee and a member of the Remuneration and Nomination Committees. He is a non-executive director of Lonpro Holding PLC and Incommunities Group Limited, and is a director of The Cathedral Choir School Ripon Limited. He is a Fellow of the Institute of Chartered Accountants in England and Wales and formerly worked in corporate finance for a number of firms, including KPMG, Hill Samuel, Albert E Sharp and Brewin Dolphin. Andrew is on the Board of the Andrews Sykes Group PLC as a non-executive Director.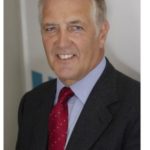 Charles Tilley - Awarded OBE for Services to the Economy
Board Member- Chair of Nomination and Remuneration Committee
Charles successfully led CIMA (Chartered Institute of Management Accountants) as Chief Executive from 2001. Achieved 90% membership support to integrate CIMA's activities with those of the American Institute of Certified Professional Accountants in 2016, forming a $300 million organisation supporting 600,000 members globally. On formation, appointed part time chairman of the CGMA Research Foundation focused upon the issues critical to the ongoing relevance of the Management Accounting Profession facilitating good governance and decisions. Charles is also chairman of IFAC's Professional Accountants in Business Committee and CEO of International Integrated Reporting Council. Charles was awarded an OBE for his services to the economy in the New Year's Honours, 2016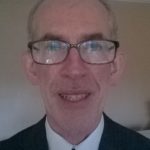 David Carton
Credit committee member
David Carton joined Legal & General Investment Management in 1981 and spent 35 years as an equity and credit analyst covering a wide range of companies and sectors including the Social Housing sector. He was a member of Legal & General Investment Management's credit rating committee for several years up to his retirement in 2016. David is a member of Evolve Housing + Support's Audit Committee and a Board member at Mount Green Housing Association.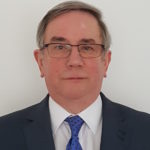 Andrew Newberry
Credit committee member
Andrew is a fellow of the Institute of Chartered Accountants in England and Wales. He has over 20 years of experience in housing as a Director of Finance, during which time he helped his group (Radian Housing) grow from 3.5k to over 23k homes. This was achieved through organic growth funded through bank debt and bond issues and through merger. Prior to this he worked in Industries including Financial Services, Construction and Property Development, after working for an international firm of chartered accountants in the UK and Africa. He is a NED at TPT Retirement Solutions, a Pension Master Trust with over 2,600 employers 300,000 members and £10bn of assets under management.
Patrick Symington
Chief Executive and Board Member
Patrick is a finance professional, originally from the private sector, with long experience in the housing sector as an exec director, NED and consultant. Patrick was most recently Executive Director at First Wessex responsible for Finance, IT, Governance and Business Transformation. Until recently he was also a Board Member and Chair of Risk at Stonewater HA.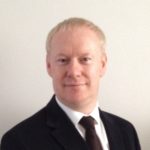 Andrew Morton
Deputy Chief Executive and Chief Financial Officer
Andrew is a qualified chartered accountant with over 25 years' experience in financial services, firstly in practice with one of the Big Firms followed by a range of different strategic, financial and commercial / business leadership roles with Barclays. More recently he has been running his own advisory business alongside a portfolio of Chair and Non-Executive Director roles.
Steve Primarolo
Relationship Manager
Relationship Manager with a Housing Finance background. Steve was previously a Relationship Manager at THFC, managing a portfolio of 150 clients and a loan book of >£5bn. Steve has over 20 years' experience in Corporate Banking, including managing HA and local authority lending deals.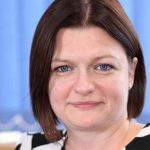 Claire Jones
Executive Assistant to CEO
Claire has gained an Executive PA Diploma and has over 20 years administration experience in several different roles. Currently on maternity leave.
Our advisers and service providers