MORhomes is a PLC whose debt is traded on the London Stock Exchange. MORhomes seeks to apply the provisions of the UK Corporate Governance Code issued by the Financial Reporting Council to itself in an effective and proportionate manner.
---
Governance Disclosure Statement
This diagram shows the governance structure we have set up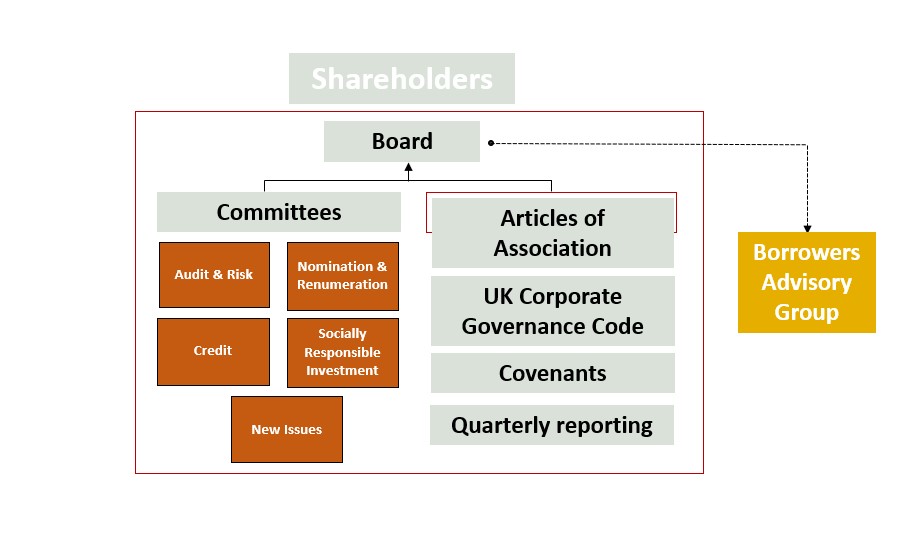 Our Board is comprised of independent non-execs who are respected figures from the housing associations and private sector finance and auditing.
The governance provisions are designed to provide for:
Separation of interests between shareholders and borrowers
Majority of suitably qualified independent non executives
Responsibility to lenders as well as borrowers
Governance is embedded in MORhomes in the following ways:
The memorandum and articles of association
The composition and operation of the board
The restrictive covenants in the Bond
Commitments on the provision of Information
The Corporate Code of Governance